PLEASE HELP! We URGENTLY need your support
and donations to pay our large outstanding vet bills for
Romeo's EMERGENCY GDV (bloat) surgery!


THANK YOU TO EVERYONE THAT HAS DONATED SO FAR! We only need $989 to reach our goal and pay off Romeo's Surgery!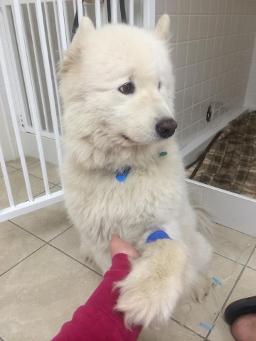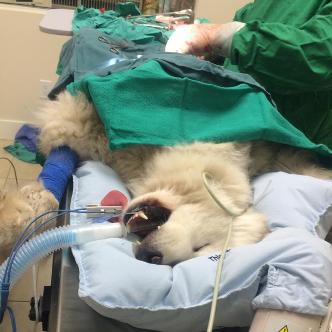 Most urgently, we are desperate
for donations to be phoned into
Abbotsford Animal Emergency Clinic.
You can walk in
(2388 McCallum Road in Abbotsford BC, across from 7-11)
or phone in at 604-850-0911 to donate via credit card.
The clinic hours are Monday- Saturday 5pm-8am,
and Sunday and Holidays 24 hrs.
The wonderful staff and reception will continue to take donations until the vet bill is paid off.
This clinic made an amazing exception to complete Romeo's surgery, knowing he was a rescue dog
and we did not have immediate funding to cover him.
Please, help us pay our debt to them
for saving Romeo's life ASAP.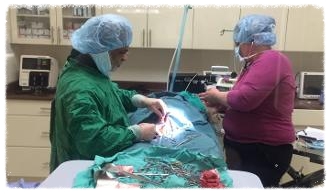 Secondly, we need donations to cover Romeo's emergency diagnostic medical care at Cottonwood Vet Clinic. This includes x-rays, IV fluids, medication, and follow up vet care.
You can walk in
(45793 Luckakuck Way in Chilliwack BC, beside Superstore)
or phone in at 604-824-5848 to donate via credit card.
Clinic hours are listed on the website above.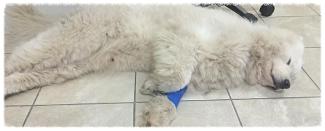 If you cannot walk in or phone in to our vets to donate -
we are accepting PayPal donations.
PayPal does charge us a usage fee,
but is great for people who are NOT local
like many of our supporters in the UK, Russia, Korea,
and Taiwan. Thank you all!

For more pictures, and updates on Romeo,

please click here to see Romeo's FB Photo Album,
also, click here to see our Brand New Dog Blog with Romeo updates.
We will also update this website page every 24-48 hours with donation amounts and Romeo's progress.

Donations To Abbotsford Emergency Clinic

Raised: $1517
Goal: $2506
Owing: $989
RB $30, SA $40, LW $25, HT $200, AH $50, LM $10,
LG $200, LY $150, LM $100, CJ $100, ?? $100, CS $100,
QQ $100, MP $30
Pay pay donations: $282
Donations To Cottonwood Vet Clinic

Raised: $318
Goal: $318
Thank you to everyone who donated via PayPal!
Your donations COMPLETELY covered our vet bill at Cottonwood Clinic! All paypal donations are now being directed toward our remaining bill at Abbotsford Emergency Clinic.
Donations to PayPal:

Raised before fees: $620
Raised after fees: $600
$318 applied to vet bill at Cottonwood Vet Clinic
$282 applied to vet bill at Abbotsford Emergency Clinic
MM $40, CT $25, SS $100, KV $20, YG $20, KT $25,
JR $20, JC $200, JB $100, LL $20, DM $50